You can't withdraw more than Rs. 20,000 from SBI ATM
In an attempt to curb financial fraud and ATM skimming, State Bank of India (SBI) has decided to bring down the daily withdrawal limit from ATMs to Rs. 20,000. The limit till now was Rs. 40,000.
This change will come to effect from October 31 and is being done to promote digital and cashless transactions, said a communique sent to bank officials.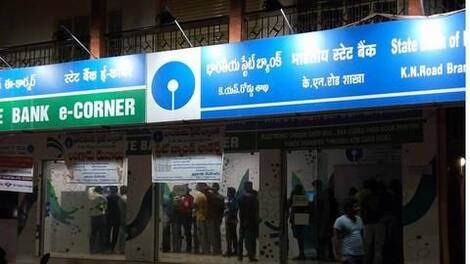 Won't impact customers, says Managing Director of SBI
Earlier, the limit for cash transaction from Classic SBI card was Rs. 40,000 and lowering the limit will affect many customers, as these cards constitute the largest chunk.
Notably, this change comes in time for Diwali, but SBI Managing Director PK Gupta claimed this won't impact the customers.
He explained their internal survey showed most withdrawals are for smaller amounts.
Paying through cards at retail points isn't safe either
Notably, the threat of ATM skimming is real. Experts claim devices are planted inside ATMs which read data and clone the card.
Reportedly, amount to the tune of $2 billion is swindled every year as a result of this fraud.
Beyond ATMs, swiping cards at retail points isn't safe either, experts believe. The magnetic strip technology in debit cards makes skimming easier.
Source:- newsbytesapp
Share: