Dangerous! Google removed these apps from Play Store; they should not be on your phone – Check list here
Tech giant Google has removed 85 malicious apps from its Play Store after they were found to be dangerous by security researchers at Trend Micro. "This adware is capable of displaying full-screen ads, hiding itself, monitoring a device's screen unlocking functionality, and running in the mobile device's background," the researchers had said in a blog post. These apps were available to be downloaded in the form of game, TV, and remote control simulator apps on the Android Play Store.
The blog post revealed that these apps have been downloaded more than nine million times. An app named "Easy Universal TV Remote" has been downloaded more than 5 million apps and clearly the most downloaded out of all the adware apps. Even though all these apps were developed by different developers and signed by different APK public key certificates, they exhibited same source code and shared the same source code.
Here is the list of apps that should not be on your phone:
— SPORT TV
— Prado Parking Simulator 3D
— TV WORLD
— City Extremepolis 100
— American Muscle Car
— Idle Drift
— Offroad Extreme
— Remote Control
— Moto Racing
— TV Remote
— A/C Remote
— Bus Driver
— Trump Stickers
— Love Stickers
— TV EN ESPAÑOL
— Christmas Stickers
— Parking Game
— TV EN ESPAÑOL
— TV IN SPANISH
— Brasil TV
— Nigeria TV
— WORLD TV
— Drift Car Racing Driving
— BRASIL TV
— Golden
— TV IN ENGLISH
— Racing in Car 3D Game
— Mustang Monster Truck Stunts
— TDT España
— Brasil TV
— Challenge Car Stunts Game
— Prado Car
— UK TV
— POLSKA TV
— Universal TV Remote
— Bus Simulator Pro
— Photo Editor Collage 1
— Spanish TV
— Kisses
— Prado Parking City
— SPORT TV
— Pirate Story
— Extreme Trucks
— Canais de TV do Brasil
— Prado Car 10
— TV SPANISH
— Canada TV Channels 1
— Prado Parking
— 3D Racing
— TV
— USA TV 50,000
— GA Player
— Real Drone Simulator
— PORTUGAL TV
— SPORT TV 1
— SOUTH AFRICA TV
— 3d Monster Truck
— ITALIA TV
— Vietnam TV
— Movies Stickers
— Police Chase
— South Africa TV
— Garage Door Remote
— Racing Car 3D
— TV
— TV Colombia
— Racing Car 3D Game
— World Tv
— FRANCE TV
— Hearts
— TV of the World
— WORLD TV
— ESPAÑA TV
— TV IN ENGLISH
— TV World Channel
— Televisão do Brasil
— CHILE TV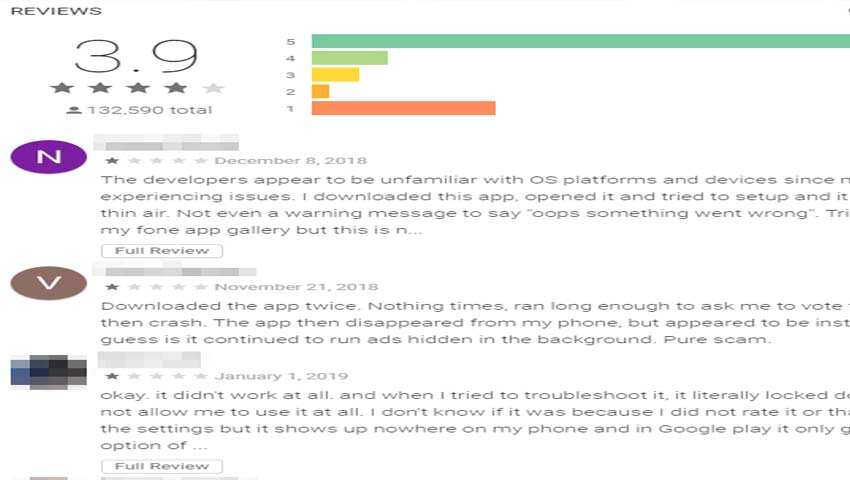 After these apps are downloaded on phone, they show a full-screen pop-up ad asking users to repeatedly to press various buttons to continue. Every tap opens a new ad page until the app finally crashes. Some apps even disappear after starting but keep running in the background and show up in every few minutes.
Source:- zeebiz
Share: